In elaborazione
In Bearbeitung
In processing
https://www.bali-lombok-gili.de

Homepage in costruzione e solo parzialmente visitabile
Homepage im Aufbau und nur teilweise zugänglich.
Homepage under construction and only partially accessible.
B A L I - LOMBOK - GILI´S
JAVA - SULAWESI - FLORES
KOMODO E RINCA
La Homepage https://www.bali-lombok-gili.de
é solo d´informazione e non commerciale.
Lo scopo di questa pagina é quello di dare informazioni
di supporto per chi desidera viaggiare.
***
Die Homepage https://www.bali-lombok-gili.de
Es handelt sich nur um Informationen und nicht um kommerzielle Informationen.
Der Zweck dieser Seite ist es, kostenlose Informationen zu geben
Unterstützung für diejenigen, die reisen wollen
***
The Homepage https://www.bali-lombok-gili.de
it is information only and not commercial.
The purpose of this page is to give free information
support for those who want travel.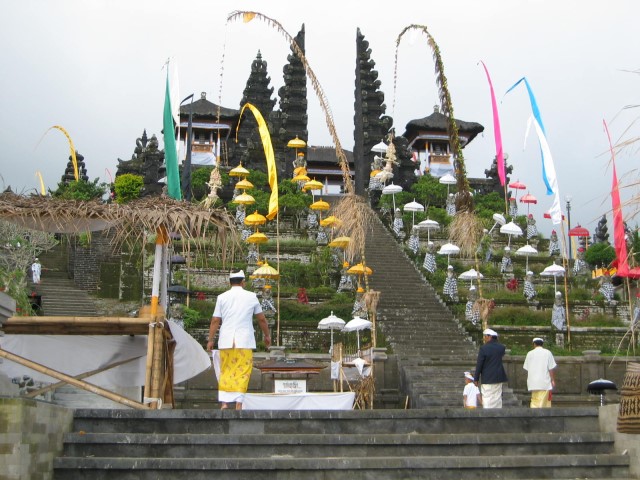 Tempio madre di tutti i templi - Foto di Victor
Dove gli Dei sono di casa!
Where the Gods are at home!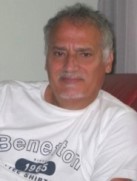 Victor
free organizer for Indonesia
Leggere le recensioni Feedback<----clicca
Mandate le richieste via email a questo indirizzo
balifantastictour@yahoo.it
Il mio é un supporto a costo zero per chi desidera viaggiare e per le guide locali
"Il vero viaggio di scoperta non consiste nel cercare nuove terre ma avere nuovi occhi"

"The real voyage of discovery does not consist in seeking new lands but in having new eyes. "
Marcel Proust
Prefazione
Quando si arriva a Bali è come entrare in un´altro affascinante mondo. La natura tropicale a Bali si presenta nella sua piú straordinaria ricchezza, qui i fiori gareggiano in uno spettacolo di colori con i magnifici adornamenti delle cerimonie religiose e con le coloratissime offerte portate alle feste nei templi. Questo mondo vi fará capire che la gioia di vivere e la semplicitá dell'essere sembrano far parte della quotidianitá di questo popolo.
Bali è l'isola dove gli dei sono di casa, circa 20 000 templi, moltissimi reliquiari e pagode che testimoniano la presenza degli esseri divini, degli spiriti e dei demoni.
Purtroppo il turismo incomincia ad intaccare la spiritualità dell'isola, ma un qualcosa che non si sa sembra preservarla dalle peggiori trasformazioni della modernità. La vita dei coltivatori di riso e dei sacerdoti é ancora oggi visiva lungo le strade secolari. Piccoli villaggi non intaccati dal turismo, templi riccamente decorati, gente incuriosita, popoli amichevoli e accoglienti e un fantastico paesaggio fatto di risaie: questo è il volto dell'isola lontano dal turismo, tutto questo contribuisce al fascino esotico di Bali.
Preface

When you arrive in Bali it's like entering another fascinating world. The tropical nature in Bali presents itself in its most extraordinary richness, here the flowers compete in a show of colors with the magnificent adornments of religious ceremonies and with the colorful offerings brought to parties in the temples. This world will make you understand that the joy of living and the simplicity of being seem to be part of the daily life of this people.
Bali is the island where the gods are at home (around 20 000 temples, many shrines and pagodas that testify to the presence of divine beings, spirits and demons.
Unfortunately, tourism begins to affect the spirituality of the island, but something that is not known seems to preserve it from the worst transformations of modernity. The life of rice farmers and priests is still today visual along the centuries-old roads. Small villages not affected by tourism, richly decorated temples, curious people, friendly and welcoming peoples and a fantastic landscape made of rice fields: this is the face of the island far from tourism, all this contributes to the exotic charm of Bali.
Lago e vulcano Batur - Foto di Annalisa Cacciatore